Wind energy is bright light in an otherwise grim report
By Chris Rose | Published 24 Apr 2013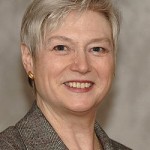 Maria van der Hoeven, IEA
The continued expansion of wind power, coupled with a decrease in costs for the emissions-free electricity-generating technology, was one of the few positive notes in a new International Energy Agency (IEA) report on efforts to create a low-carbon world.

The IEA report, which was presented in India last week to the Clean Energy Ministerial (CEM), said that wind power capacity grew by 19% from 2011 to 2012 despite ongoing economic problems.

In its report, Tracking Clean Energy Progress, the IEA described onshore wind power as "one of the most cost-competitive renewable energy sources" and noted generation from 2000 to 2011 increased by 400 TWh (+27% per year), reaching an estimated 435 TWh in 2011.

By 2017, the report said, onshore wind generation is expected to reach almost 1,000 TWh.

In terms of offshore wind, the report said the sector reached an estimated 12 TWh in 2011, up from almost 9 TWh in 2010 (+40%). "At current expected growth rates, generation should reach 80 TWh in 2017," the report said, adding "progress will depend on securing grid connections and tackling technical and financial difficulties."

For Full Article: http://www.ewea.org/blog/2013/04/wind-energy-is-bright-light-in-an-otherwise-grim-report/
Comment by Anumakonda Jagadeesh
Yes. Wind is the oldest and most matured reliable Renewable energy. With larger and efficient Wind turbines now available, many countries can go in for both onshore and offshore Wind Farms. In terms of Efficiency and maintenance Wind is far ahead of Solar PV.
Dr.A.Jagadeesh Nellore (AP),India
Wind Energy Expert
commented on April 24, 2013